i can see this franatic young man looked forward to the ipad…
Estimated reading time: 1 minute(s)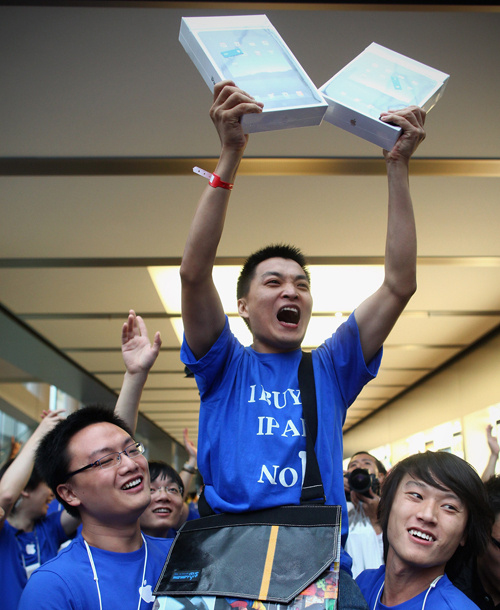 Han Ziwen became the first iPad owner in mainland China today, and was carried out of the Beijing Apple store on employees' shoulders. He even made a t-shirt for the occasion: "I BUY IPAD NO 1".
You have found one of our older posts.
Keep in mind that links might be broken and embedded content might have been removed.
In any case we hope you find this post enjoyable! Feel free to contact us if you notice any issues.
apple storeBUYchina todaygadgetsgadgetzzHanipadkrahbichlermainlandmainland chinastoret shirtZiwen