Final fantasy router
Estimated reading time: 1 minute(s)
Whats this? a Final fantasy router. Thats wierd. The manufacturers are Planex Communications which is a totally upstanding manufacturer of all things networking and Japanese-video-games-branded, and the fact that this ¥9,980 (about $116 US) router was located a few feet from Square Enix's own booth should quell any other misgivings. Cheaper than a D-link and so much cooler!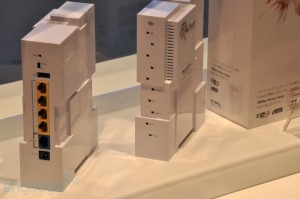 You have found one of our older posts.
Keep in mind that links might be broken and embedded content might have been removed.
In any case we hope you find this post enjoyable! Feel free to contact us if you notice any issues.
boothfantasyfinal fantasygadgetsgadgetzzjapanese video gameskrahbichlermisgivingsnetworkingPlanexplanex communicationsSquaresquare enix