This is the Zeus, the first 3D printer to also feature a 3D scanner.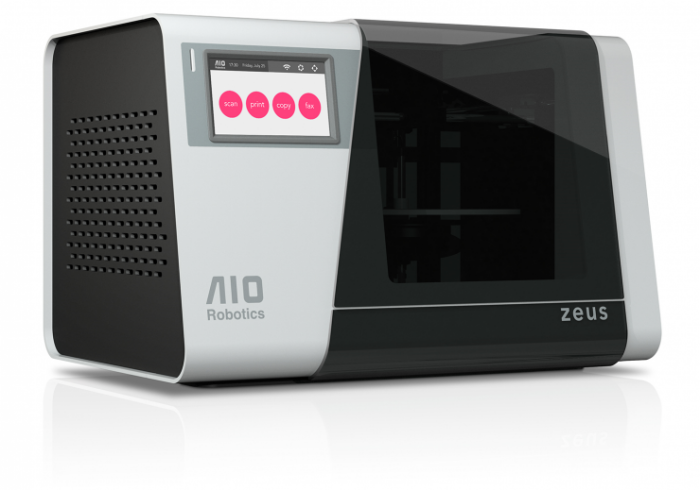 The Zeus is essentially a 3D copy machine. It features a plug-and-play interface and comes with a 7-inch touchscreen control panel so you can scan, print, or 3D fax anything with a few quick taps.
Zeus is currently up for funding on Kickstarter, where a minimum pledge of $1,999 will get you one of your very own if you're one of the early birds. Otherwise, you'll have to pledge $2,499 to get one.