This iPad case does just what It's supposed to do, protect your device while actually making it easier to use. But the 360 Dual View is no ordinary iPad case..
The case is made of AP leather, so no animals killed, and it feels like It's really good quality. The 360 Dual View comes in 6 different colors. Also it has the magnetic front cover with auto wake/sleep function that so many third party cases are missing.
It's going to protect your iPad Air from hits and smaller drops, but that's not the main point of this case.

Like you can see here, you can rotate the part of the case that holds the iPad itself. This means you can use the case as a stand in both portrait and landscape mode. Hence the name. You can adjust the viewing angle by changing where on the rubber dots the iPad rests. Quite clever, but that's not it.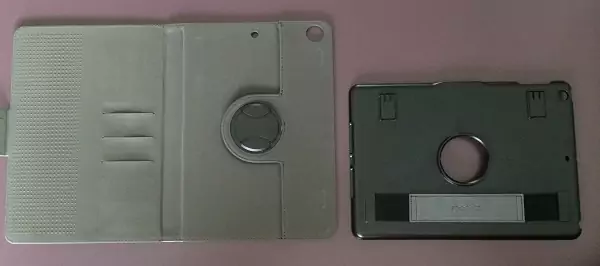 You can detach the part that holds your iPad, and on the backside of it there's a strap that makes it really easy to hold the tablet with one hand and use it with the other. Roocase says It's great for facetime calls, it also does a lot of good for other uses. And with this you wont have to worry about dropping it.
Also as you can see both parts of the case keep the camera clear.
Now what if you like to keep the iPad laying on the table, no problem there are stands on the back of the removable part of the case.
Oh and it has pockets for credit cards too.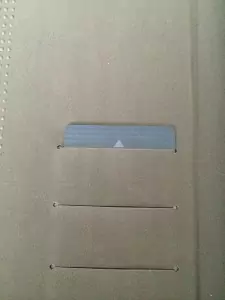 So this thing is like two cases, and it has a great lot of features for being a fairly simple design.
They also offer a Lifetime Warranty against manufacture defects and 100% satisfaction guarantee, which means they are awfully sure you'll be pleased with it. And I can see why, It's hard to find anything wrong with this case. It just does exactly what it promises.
The case is available for iPad Air and for iPad mini. It's $50 for both, but you can get it on Amazon for $39.98 right now.
You can see the case in action in here