The most used gadget by average people
Estimated reading time: 1 minute(s)
What do you think is the most popular technical gadget in the US?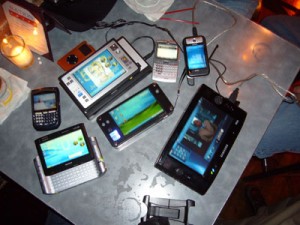 A study by the Pew Research Center shows 85% of American adults own a mobile phone and virtually everyone ages 18 to and 29 — 96% of them — own the device. The study also showed 52% of adult respondents own a laptop, 47% have an MP3 player and 42% own a game console.
You have found one of our older posts.
Keep in mind that links might be broken and embedded content might have been removed.
In any case we hope you find this post enjoyable! Feel free to contact us if you notice any issues.
american adultsdevicegadgetgadgetsgadgetzzkrahbichlermp3 playerPewpew research centerphoneplayerrespondents