These awesome maps attempt to show you what our extensive network of WiFi and cell phone signals would look like from space. Of course if you actually looked at the earth using radio light the flurry of all our radio transmissions  would look quite different.
Yet it's a very cool and fairly accurate visualization of our immense network of wireless internet.
Some cities are displayed in different colors. The different colored dots represent when the data was collected.
This map is the most precise one ever made that features global Wi-Fi interconnectivity.
"It's these Wi-Fi points that are the key for making positioning on your phone super accurate," Lindsay Young, who is another expert at Mapbox, told Business Insider in an email. "Everyone always thinks GPS is what puts the blue dot on your map, but GPS is only accurate within 10 meters and phones don't have super powerful GPS antennas."
Because visualizations like these help us to analyze and identify errors and pathologies in this vast and fiendishly dynamic data that creep in relentlessly as people move and businesses relocate and everyone replaces their APs. And when cell carriers upgrade and re-number their antennas. And when mobile devices pretend to be static. And on and on.
Manhattan: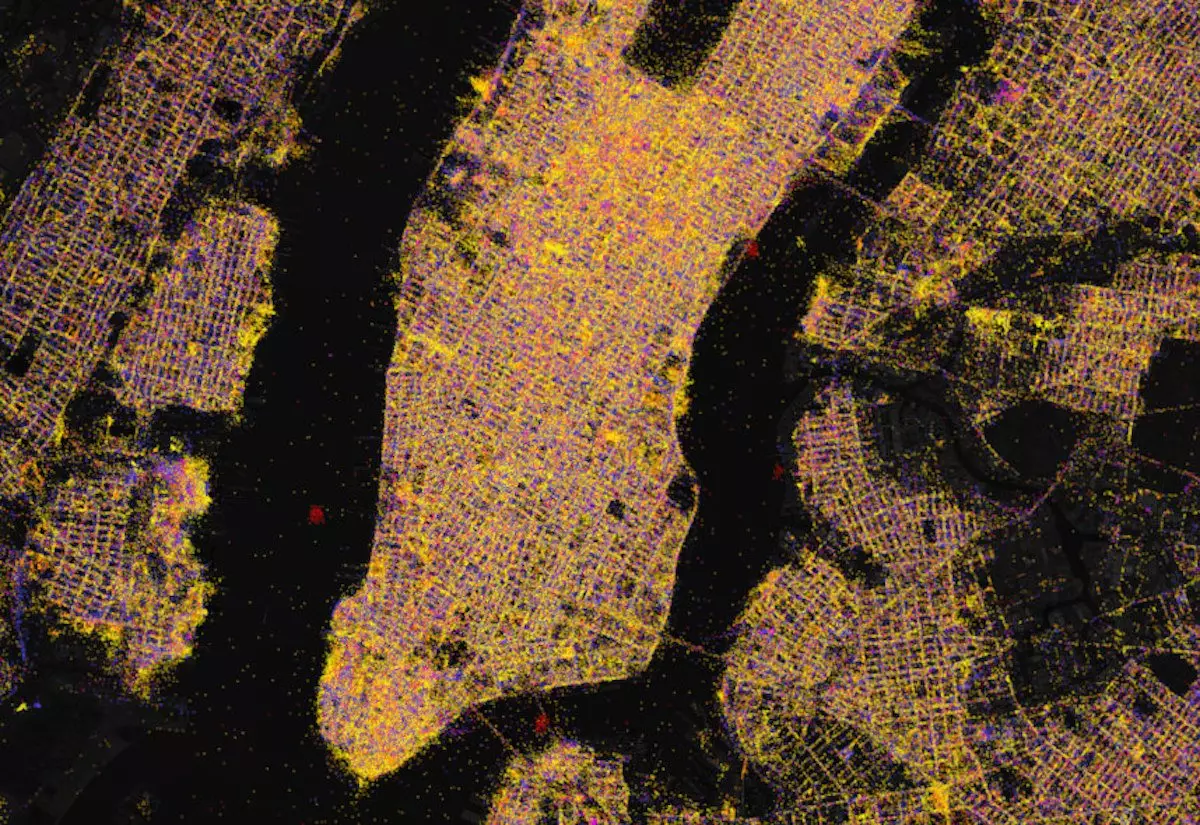 Seoul, South Korea
Sydney, Australia
England France Belgium Netherlands
Tokyo
San Francisco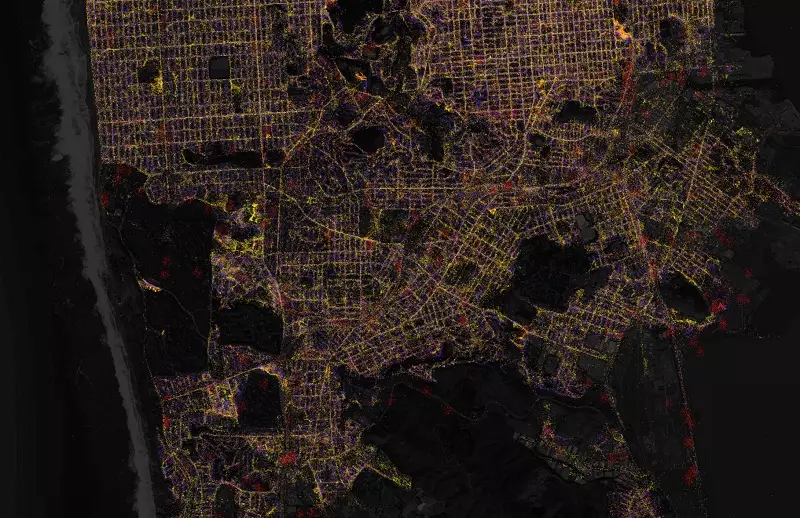 You can check out the interactive map for yourself here. But It's pretty limited on where you can look.
A more artistic take on wifi visualization.