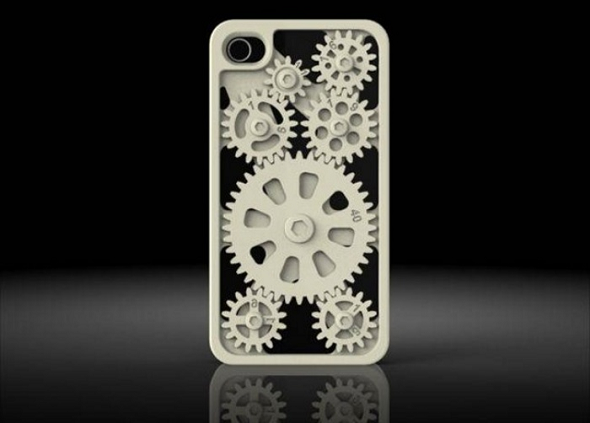 Yeah, the gears move, naturally. That isn't even the best part, the gears form a sort of mechanical calculator,  as the gears are embossed with the number of teeth on each, so you can work out ratios and such. Not a particularly useful calculator, but most certainly a cool iPhone case.
There are even and odd number of teeth gears just to make it that bit more challenging, it's a great visual to see what direction what gear is going in a gear train. You won't even have to turn on your phone and it still works. 
You can print the case out yourself if you have access to a 3D printer by downloading the model here. If you don't, you can also just buy it, although there's still some minimal assembly required from you to put the case together.
The case is priced at $19.29 for the iPhone 5 version and 17.65 for the 4/4s version..
[ Product Page ]