That's right everyone, Gadgetzz now has an Android app that you can use to read Gadgetzz on your phone with more ease than in the browser!
You can find the app on the Play store
Thanks to a service called WebToApp which were kind enough to create this app from scratch for us.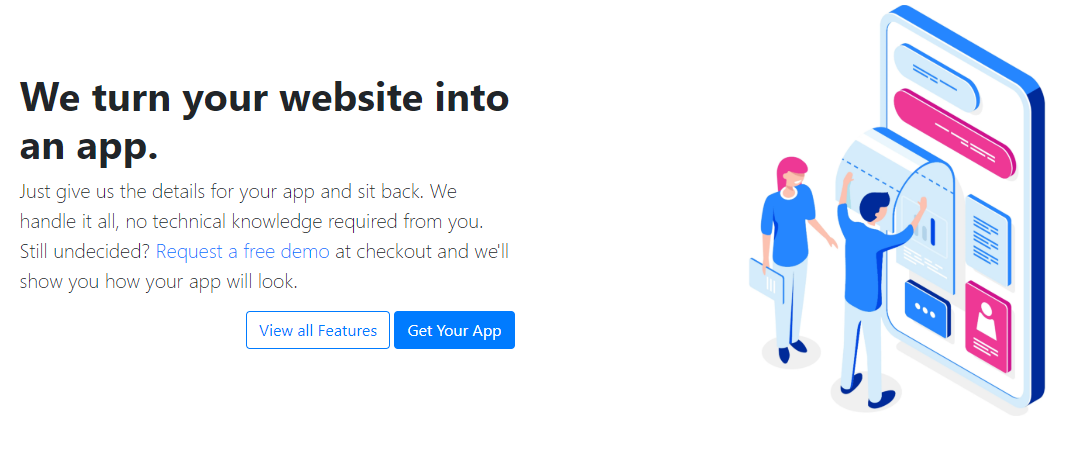 I have previously tried similar services that create an app from a website. The issue with those is that they're usually auto generated and so the quality isn't great. Also they usually just load the website within a web viewer, which effectively means that it's not a real app but more like a bookmark.
The apps from WebToApp are hand crafted. Which means for example that you actually get an in app menu that represents your websites menu. Depending on the complexity of your website this could mean other things too, features that are actually more accessible via the app than in your phones browser.
Since Gadgetzz is a fairly simple blog it doesn't mean much more than the menu function. However, if you ask me the reading experience really is better than in the browser. You get a full viewport, a smooth experience and the site fits very well on the phone screen within the app. You can read more about their features here
As for the WebToApp service itself the process was smooth. But a real custom app comes with a few tidbits. The app was delivered to me within a few weeks.
When I well had the finished app package I had to create a Google Play Developer account, which comes with a $25 fee. Not a big deal. But for someone who is new to publishing an app the process of getting my app package onto the Play Store was seemingly complicated. Some services do this for you, but are presumably more expensive, or might not even give you full control of your App Store/Play Store page.
Google Play has pretty specific requirements on what you need to provide them. For example screenshots have to adhere to their standards of image size and resolution, more importantly only a certain aspect ratio was allowed. I could fix that using Photoshop, since a direct screenshot from the phone didn't work.
Then you have to provide them some information about content ratings, whether there are ads in the app and such. You also need to confirm the devices that the app will work on, in addition to which countries it should be available in.
In hindsight the process wasn't that complicated, but at the time I ended up missing a few steps. Thankfully WebToApp was very supportive.