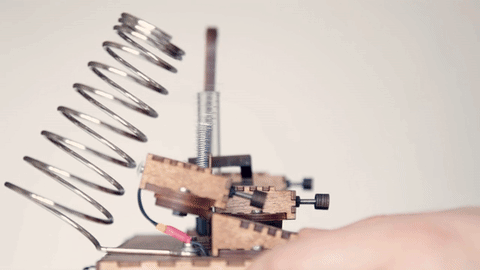 This awesome looking analog beatmaker machine was created by artist Koka Nikoladze. He calls these machines 'Koka's Beat Machines'.
Nikoladze is a violinist and composer, as well as a technologist, and combines these skills together for his interesting instruments. This is the second Beat Machine he's made, and it's electromechanical, featuring an Arduino microcontroller inside to amplify the sounds and connect the different components. It also has a light on the front the flickers along to its beats.
You can take a look at the first instrument in the series here.
Check out the full video:
Even though this is one the coolest beat making machines we've seen, it's a tough call whether it's the very coolest.