The cantenna, how a tincan gives you great wifi coverage
Estimated reading time: 1 minute(s)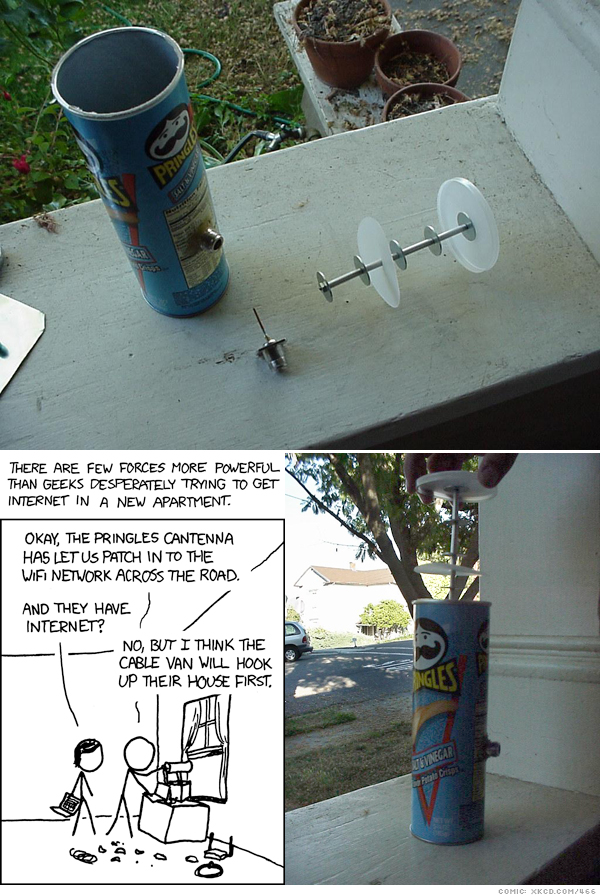 Ten years now the cantenna, the art of putting various antenna device behind or inside tin cans. You can actually gain over 12DB with a cantenna. Here in Sweden a friend once told me he was using a danish internet hotspot for over two months! Anyway the pringles antenna made Adam Flaherty originally recently turned ten and i guess we might as well honor this as cantenna's are epic!
You have found one of our older posts.
Keep in mind that links might be broken and embedded content might have been removed.
In any case we hope you find this post enjoyable! Feel free to contact us if you notice any issues.
antennaartAutocantennadanish internetDraftepicgadgets newspringles antennaswedentintin canstincan