My visit to the Lepow booth at the CES was quite a pleasant surprise.  A large variety of devices with a multitude of different functions, and all of them had a very unique design.
I was given the Moonstone 3000 to try out. It's a portable charger with 3000mAh, 2 USB ports, one rated at 500mA and one at 1200mA.
The device itself has rounded edges and fits perfectly in your pocket, so carrying it around is not a hassle. It comes in several different colors, the one i tried is white.  It also comes with a felt-like clam shell carrying case that has a band that wraps around it to keep it closed.
The dual USB ports allow for charging two devices simultaneously and the one at 1200mA allows for quick charging, like using a wall adapter would. That means it also works with tablets.
1.5 full iPhone 5 charges.  150% Better efficiency than other similar power banks
You charge the battery through a Micro USB cable which is included.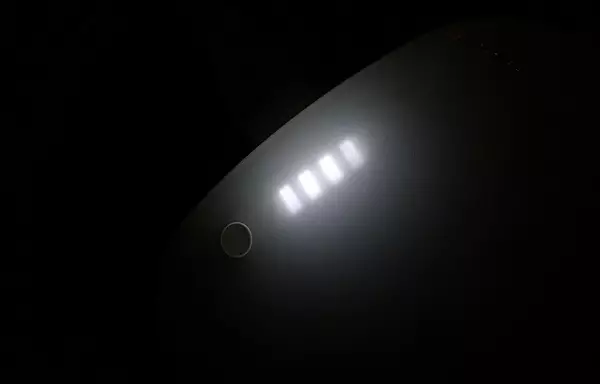 There's a battery level indicator on the backside of it. You can check the battery level by clicking the button, which is also used to start the Moonstone, so it won't go empty while in your pocket.
As far as portable batteries go I have to recommend this one. It's simple, has good capacity and works with virtually any portable device, and that's really good considering the price.
You can get it at Amazon, the usual price is $69.99, but right now you can get it for $19.99.