Apple Thunderbolt / Intel lightpeak Teardown
Estimated reading time: 2 minute(s)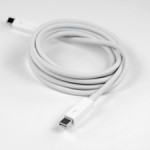 This must be the first teardown of a cable we've ever had, and i seriously didn't think it could be that exiting, on the other hand it is a lot better than you might think.
As usual iFixit has made a teardown of one of the latest gadgets, and they found twelve larger chips and a bunch of other bantam components within Apple's first Thunderbolt cable, and they didn't hesitate to suggest that the $50 asking price was at least somewhat justified. But this one is a little different, adding two more chips and a clearer text on the large one.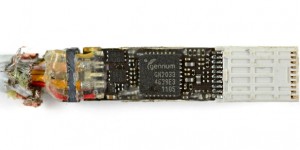 You have found one of our older posts.
Keep in mind that links might be broken and embedded content might have been removed.
In any case we hope you find this post enjoyable! Feel free to contact us if you notice any issues.
asking pricecableifixitlatest gadgetslightpeakteardowntextthunderboltwidth
2 Comments
Leave a comment