ios 4.2 available now, also "find my iPhone / iPad" is now free.
Estimated reading time: 3 minute(s)
Apple is today rolling out iOS 4.2 to iPads and qualifying iPhones (3G, 3GS and 4) and iPod touches (second, third and fourth generation) across the globe, delivering the long-awaited multitasking and app folder enhancements to a tablet that was already supposed to be magical and revolutionary. Also there's airplay, gamecenter and well probably a few bugs.
Also there's the news that a part of mobile me is now free. We'd been sort of hoping Apple would just make MobileMe a completely free service, but it dosent look that way.. Find My iPhone / iPad is now a free service for iPhone 4, the iPad, and the fourth-gen iPod touch running iOS 4.2.1, and 4.2. As with the paid feature, you'll be able to locate your device on a map, lock it, display a message, play a sound, or remotely wipe your data from any browser or the updated iOS app. Exciting!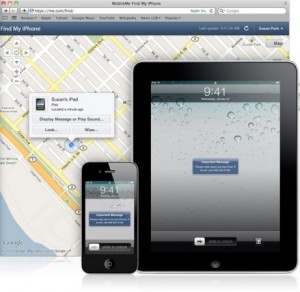 You have found one of our older posts.
Keep in mind that links might be broken and embedded content might have been removed.
In any case we hope you find this post enjoyable! Feel free to contact us if you notice any issues.
3gsappapplegadgetsgadgetzzipadipadsiphone 4ipod touchkrahbichlernewstoday