BMW made headlines worldwide by doing the most disgusting business decision since Gadgetzz was founded in 2009. They turned hardware features such as heated seats into a subscription service.
No whore in the worlds would stoop so low, except Microsoft Azures per minute pricing for servers. But BMW managed to overnight become the most hated car manufacturer in the world, taking the crown for most awful and questionable business practices.
It was discovered a couple weeks ago that BMW is test-driving a subscription model for seat warmers on its new cars in South Korea, charging $18 per month or a one-time fee of $415 for access to the already built in heated seats.
Rightly so, owners of new BMW cars are figuring out how to enable the hardware already built into their cars without paying a monthly cost.
"You wouldn't download a car" is a meme-tweak of an infamous anti-piracy ad campaign(opens in new tab) from way back when. It's a ridiculous statement, but even so it's always inspired a silent, in-my-head reply: "You better believe I would if I could, buddy." I can't, of course, but I can now download one very small part of a car: The part that keeps my ass warm on cold Canadian nights.

 Andy Chalk of PC Gamer
Now to the main question! Can modern BMW's subscribe to indicators / blinkers? O_O
Jokes aside, BMW addressed the press basically saying "Hey, if you don't like it don't pay for it"
Not the grandest PR campaign in history to say the least.
So how do you bypass the subscription model to heat your arse?
For now you don't have to worry unless you're South Korean. The subscription hardware isn't available in the rest of the world, for now.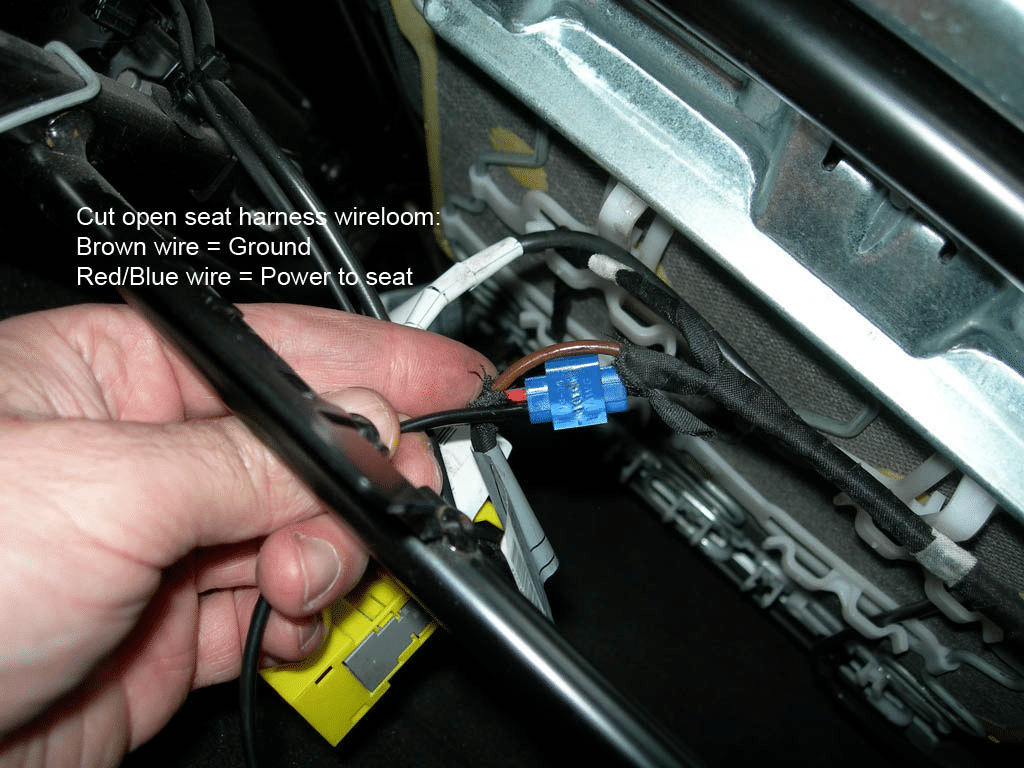 Unfortunately a simple soft hack solution hasn't been found. But if you're willing to void your cars warranty it's as easy as finding a +&- 12v cable and connect them to a switch, then on to the 12v battery. Voila, your car suddenly works for you.
Fuck BMW, but…
BMW isn't the first carmaker to charge for hardware that is fitted even if you didn't order it.  There's tons of examples, like Polestar 2 or even Tesla where you can pay for extra horsepower on a car that has the exact same hardware and specs before and after your order. But will suddenly go faster.
Polestar has announced a downloadable power boost for the Polestar 2 Long Range Dual Motor for €1,000 that gives drivers an additional 50 kW (67 hp) and 20 Nm (15 lb-ft) of torque, bringing post-update power to a total of 350 kW (476 hp) and 680 Nm (502 lb-ft).
As consumers we accept this because extra HP in an EV (electrical vehicle) means more wear and tear. But what in Satan's name is the point of charging extra for heated seats?
BMW puts it as such; it streamlines production process and sales process if all cars are built the same way but cost differently.
Still it's a dirty trick. And as an owner of a Volvo C40 Recharge Electric I can't wait for a softmod to make this very basic car do more than it can from the factory, or even if I pay they won't make it work as I want.
Modding cars software isn't a new thing.
For my 2009 XC70 I have a OBD adapter that enables thinga like reverse camera through the GPS screen, which is not an option available for that car from Volvo.
But that's enabling unofficial features on an old card, which is purely cool. Ordering a brand new car which has hardware that simply doesn't work because of software locks, not quite as cool.
Softmodding your car might come at a price either way
If your manufacturer is being a douche you might be tempted to softmod your car when that option inevitably becomes available. But, keep in mid you might be getting what you deserve from your car, including better features, and a compromise in safety. Something to keep in mind.
In my opinion if your car manufacturer is being devious in this fashion and you bypass it; and that ends up resulting in a crash. The car manufacturer is to blame!
---
If you manage to softmod your card we'd love to hear about it! Get in touch with us through the contact form in the menu! :D