You can also check ukcasino.net for a beginners guide on how to bet on sports.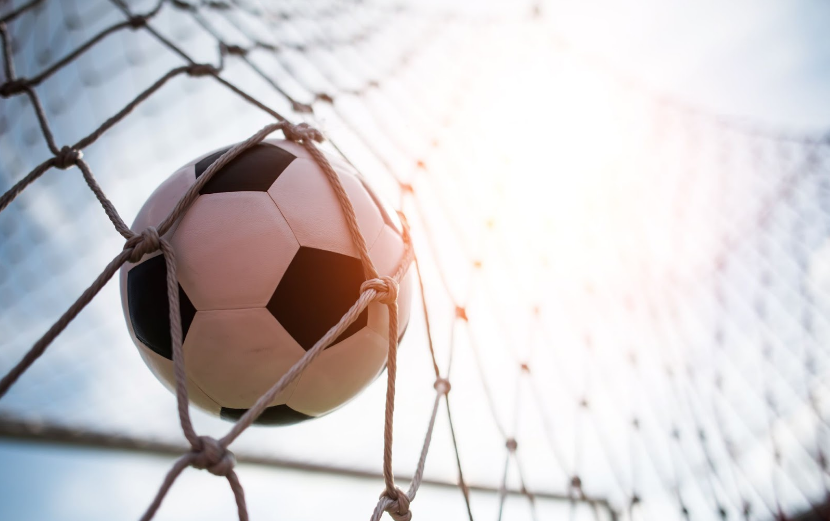 Doing and watching sports are both popular pastimes in Hungary and there is no reason why you wouldn't want to personalize your gaming experience by playing on a sport theme slot machine. As sports have been among the top themes in video gaming and arcade gaming, it is no surprise that one can find plenty of slot games too featuring football clubs, horse races, ice hockey players and more.
In this article, we are going to present you with some popular options when it comes to sport theme slots. Hungarian online casino expert Szilvia Sultés shared with us which games are her favourites and perhaps you will find some inspiration reading about them. You can read more about Szilvia here.
Slot games with a football theme
Many Hungarian men (and some women) love to play football and there is an even larger number of people who love watching football on TV or at the stadium.
If you are a fan of football and you want to have a chance of winning some money, you can bet on matches, buy football-themed kaparós sorsjegy or play some football slots. While you will not find slots featuring Hungarian football clubs, there are plenty of options when it comes to international play.
When you play on Playtech's Top Trumps World Football Stars, you start the game by selecting two football teams (Argentina, Brazil, England, France, Germany, Italy, and Spain). Your selection will determine what symbols you can expect to see on the reels.
Microgaming's Football Star is another great option that was released in 2014, yes, you guessed it, for the Fifa World Cup. You can play this game with as little as 50 cent wagers and you will definitely enjoy the stunning graphics and excitement the game will bring you!
Fighting themed slots
Those who play sport theme slot games very often go for martial arts themes. Box-lovers will find the always popular Rocky a great option. The slot is based on the 1976 boxing movie: Rocky and you will find Sylvester Stallone's image on the reels. Landing a white and a red boxing glove on reels 1 and 5 gets you to the knockout round where you select Rocky's opponent for ten rounds of fights.
Not surprisingly there is a Mike Tyson game as well, courtesy of Inspired Gaming where you can play with the undisputed heavyweight champion of the world between 1987 and 1990.
MMA boxing fans will find the Pudzianator game an exciting option. This game that has amazing audio and visual effects features MMA boxing legend Mariusz Pudzianowski.
Karate fans will welcome The Karate Kid slot which was based on the same-named 80s movie. This well-designed slot game features the original songs from the soundtrack of the movie and you will find symbols with Daniel LaRusso, Mr Miyagi and Johnny Lawrence.
Slots featuring motorsports
Slot developers haven't forgotten about motorsports lovers either. You will find plenty of slot games that feature Formula 1 cars, motorcycles or go carts. Play Spielo Gaming's Formula X game which is linked to a progressive jackpot as the game producer realized that there should be big money in Formula 1 racing!
Other popular motorsport titles are GT World Challenge, Monsters of Motocross and The Special Ones.
Slots with different sports themes
While some sports, like American football, horse racing and baseball are not particularly popular in Hungary, in international circles there is a lot of interest in them and therefore you will find plenty of games with these themes. Badminton and tennis-themed slots are also on offer and you will often find games with quite simple mechanics with these themes.
Most slot games can be tried out for free, so we recommend just doing that and if some of them take your fancy try them out for real money and for a chance to win while watching your favourite sport.
Conclusion
Are you bored with looking at superheroes, cute kittens or sexy girls on your slot reels? Try out some sport-themed slot games to make things more interesting. No matter if you are a football or motorsport guy, you will find plenty of games that will add some variety to your gameplay.