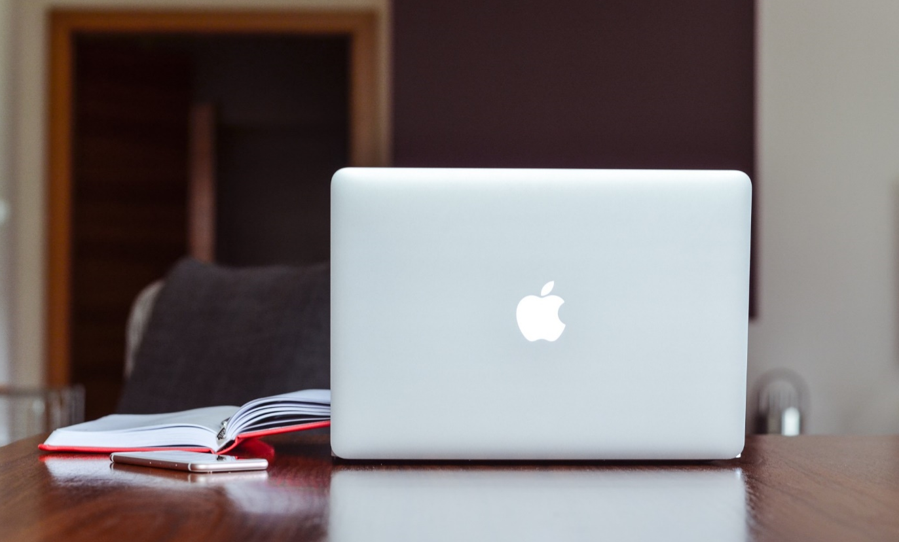 Did you know that about 100 million people in the world use Macs?
Mac computers are intuitive and easy to use, that's why they sell a lot. If you're new to this Apple product, you might find it different from a Windows computer. Shortcuts and other features can differ.
Don't feel confused yet.
With this guide from Geekscallout a leading Mac repair company in the UK, you'll learn hacks for Macs. That way, you'll get the most out of your Mac computer. Read on and find out more:
1. Screenshots
You have three methods of taking a screenshot with your Mac. If you press Command + Shift + 4, a crosshair appears, letting you drag with your mouse to better capture what you desire. If you press the same buttons, let go, and hit the Spacebar, you can click on any window to take a shot of the entire screen.
If you want a shot of your entire desktop, press Command + Shift + 3. You get a file for every connected display.
2. Move the Dock
To hide the Dock, press Command + Option + D using your keyboard. Hit these keys again if you want it to go back. To move the Dock to another display, move your mouse to the next display and hold it at the bottom of the screen.
3. Spotlight as a Calculator
Do you need quick math? If so, use Command + Spacebar to launch Spotlight and type the problem on the bar. The answer appears and when you finish, hit the Esc button to dismiss it.
Check out this article if you want to do a Spotlight search on Mac.
4. Make an Apple Icon
The shortcut for the Apple icon is Option + Shift + K. This icon works on SMS, emails, documents, and any application allowing input from the keyboard.
5. Use the Emoji Keyboard
Your keyboard has a built-in section for emojis. To access this, press the Command + Control + Spacebar buttons. It won't work in every input field, but it does when used for texts and emails.
6. Delete Files Faster
Pressing the Command + Delete keys will move a file to the trash after selecting it. To empty it, use the Command + Shift + Delete buttons. Approve the process to finish deleting everything from your Mac.
7. Access the Dictionary
The Mac's Spotlight is a versatile tool since it also allows you to look up words for their definition. But you can accomplish the same by tapping the word a few times using your MacBook touchpad. To start, hover over your desired word and use three fingers to tap the touchpad.
With this, the definition will pop up as a word bubble. It also has a thesaurus entry, making it useful when you read novels and other written media.
8. Make a Signature
Electronic documents are often a pain to sign. It's an important part of confirming your identity, especially when identity theft is a rampant cybercrime. With 14.4 million people victimized by this crime each year, you must have an irrefutable digital signature.
If you have a Mac with an iSight camera running on OS X Yosemite and above, making a digital signature is easy. You can apply it to the documents you send in Preview and the default Mail app.
9. Disable Notifications
In OS X, the Notification Center is the resting place for all Mac-based apps and websites. These are necessary to tell you what's going on with your computer. Regardless, sometimes it's necessary to disable these notifications.
To do this, go to your OS X Menu Bar and click the Notification Center icon. Toggle the Do Not Disturb option in the Today tab. That way, you won't get distracted by notifications unlikely to concern you.
A quicker method is to click the Notification Center icon while holding the Option button. This shades itself out, meaning DND is active.
10. Adjust Volume Incrementally
It's always convenient to adjust your volume with precision. To use incremental volume adjustments, hold the Shift and Option buttons, and press the Volume Up and Down keys.
11. Adjust Brightness Incrementally
As with volume, getting the right brightness helps preserve your eyes. To use incremental brightness adjustments, press the same keys, Shift + Option while pressing the Brightness Up or Down buttons. It's perfect if you're maintaining the optimal level of brightness in a dimly-lit room.
12. Cycle Through Active Apps
You might have lots of active applications running at the same time. If you wish to prevent confusion, press the Command + Tab keys on your keyboard. You'll see a window pop up.
Here, hold the Command key and tap the Tab key to cycle through each active app. After picking the app you want to work on, release the Command key.
13. Use Dictation
Your Mac computer has dictation capabilities, making writing an easier task. This innovative feature works wonders, but it's even better with its updates. If you have extra space, installing this patch makes dictation close to seamlessness.
To activate dictation, go to System Preferences and find Dictation & Speech. On the ensuing window, click the "On" radio button next to the Dictation section. To activate it, press the Function (Fn) key twice rapidly.
14. Rename Files by Batch
To rename files by batch, select all your desired files and right-click. In the menu, pick the Rename x Items option. The rename utility will appear over them, allowing you to pick the right formatting.
After finishing, click on the Rename button. All the selected files will get renamed using your specified format.
15. Type Special Characters
The last of the Mac tricks you'll learn is useful when typing special characters and alphabets with accent marks. To do the latter, press and hold the letter. This makes your OS X show a list of available options.
Pick what you want by clicking on it. This changes the basic letter to its accented version.
Utilize These Hacks for Macs Today!
These are some of the best hacks for Macs around. Use these to improve your experience while doing tasks using your Mac computer.
Did this guide enrich your Mac knowledge? If so, read our other posts and learn other useful tips and tricks today.