This is simply insane, Canon has demonstrated photos from a camera that can shoot at ISO 4,560,000. One would imagine that a photo taken at that kind of ISO would be little more than noise, but these look surprisingly good. When you go down to about ISO 102,000 the photos even look presentable. In fact I find it comparable to an ISO 12k taken with my 5D MKII.

The ME20F-SH features an EF lens mount and the ability to capture "high-quality" video even in situations in which the human eye can't see anything. Its minimum subject illumination is 0.0005 lux, or the equivalent of ISO 4,000,000+.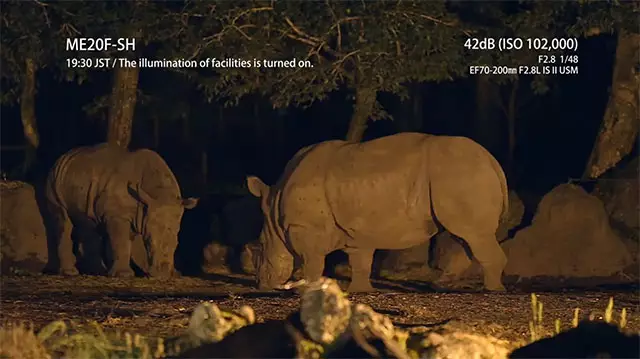 The ME20F-SH starts shipping in December 2015 with a price tag of $30,000, so I guess it's time to sell my house.

Check out the video Canon released: