This kit called the Modbook Pro X, will turn your MacBook Pro into what might just be the most powerful tablet there is. But it won't come cheap at $2000 for the cheapest option to get your MacBook converted for you.
The Modbook Pro X sports a 15.4-inch (diagonal) Apple Retina display with a 2,880 x 1,800 pixel resolution at 220 pixels per inch. Its digitizer pen offers 2,048 pressure levels, pen tilt and rotate functionality, programmable dual side-switches, a digital eraser and replacement nib set. The Modbook Pro X is configurable with up to a 2.8GHz quad-core Intel Core i7 processor, integrated Intel Iris Pro Graphics with an optional NVIDIA GeForce GT 750M GPU, and up to 32GB of 1600MHz random-access memory.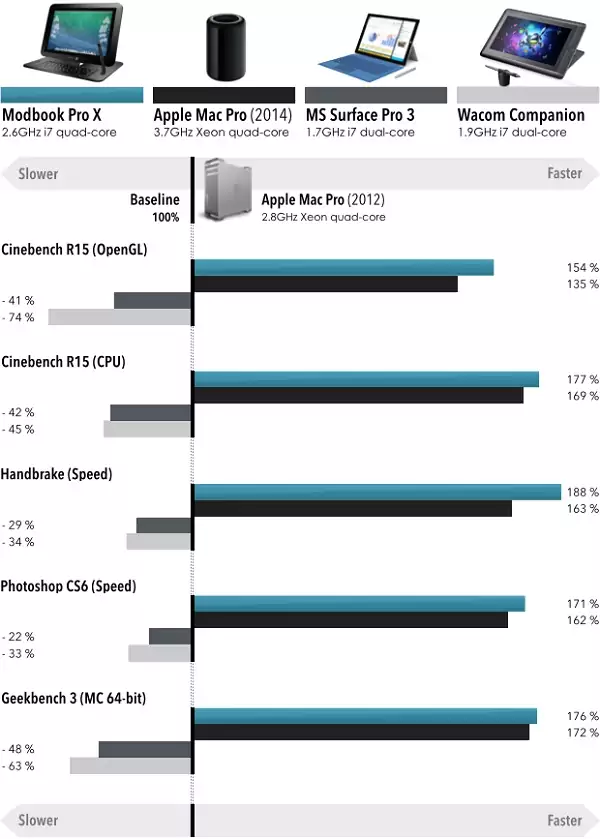 But it seems to do a lot more than just converting a laptop to a tablet pc. Check out their kickstarter page for more information.
Related articles across the web