Speed is the essence of computing whether it is making a computing programme or checking the mail on your laptop. Everything should happen in the spur of moment. However, many a times your wait for uploading those great party pictures on to your social networking sight becomes too long.
Your laptop is too slow in uploading the pictures or it takes a long time to get to your documents, which you want to mail to your boss urgently.  It is quite annoying, if the performance of your computer is too slow in terms of speed, while processing the data.
There are few tips that can help you to fine tune your computer performance.
Irrespective of the operating system you use, make sure that you run a check disk program regularly to ensure that there are no errors on your hard disk. This way it will help you to keep a note of errors that make your hard drive slow and to avoid laptop repairs.
When you browse the internet or work on any document, the system stores some of the information in temporary folder, which reduces the speed of your system to a great extent. Delete the temporary files through internet options, delete cookies once a week.
Organize the Present Data
As you work, run updates of software and documents, the data will be saved in those spaces of hard drive that are far away from original part of files.  Fragmenting the disc once a week brings all the files together, which will help in opening the files faster and increase the speed of the system
Antivirus, Malware, Spywares and adware reduce the performance of your system and capture your private information. Use comprehensive antivirus, run regular deep system scan to keep your system virus free. Keep the virus definition of your antivirus updated regularly.
Get rid of web history older than few days, which will improve the performance of your system. Best thing to do is, automatically set the browsing history to keep pages for minimum possible time say a couple of days or a week.
Consolidate Your Data Periodically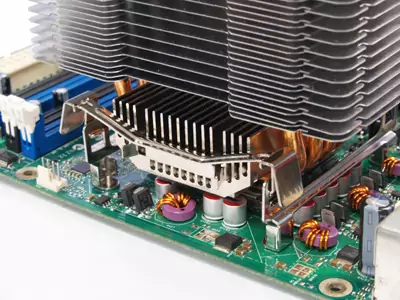 You should remove the old archived emails, documents or files, which are of no use to you. Through control panel add/remove programs, uninstall programs that may use lot of your disk space and you don't use them anymore.
You may notice that your system takes a long time every time you boot it. It is because of the start up delay. Manage your start up, which will free lot of CPU resources that can be used by other necessary programs.
Memory plays a pivotal role in system performance. It is advised to do a memory upgrade by 2GB or 4GB, which will phenomenally increase the speed of the system. RAM should also be upgraded to at least 1GB for optimum performance.
Bio:
I am Fenix Raw from ExamsKey Looking for Exams key exam assistance? Let's take benefit of Exams key self-paced JNCIA Certification Preparation Certification training material and pass your IT certification on first attempt with guaranty.