I wont be buying Battlefield 3
Estimated reading time: 1 minute(s)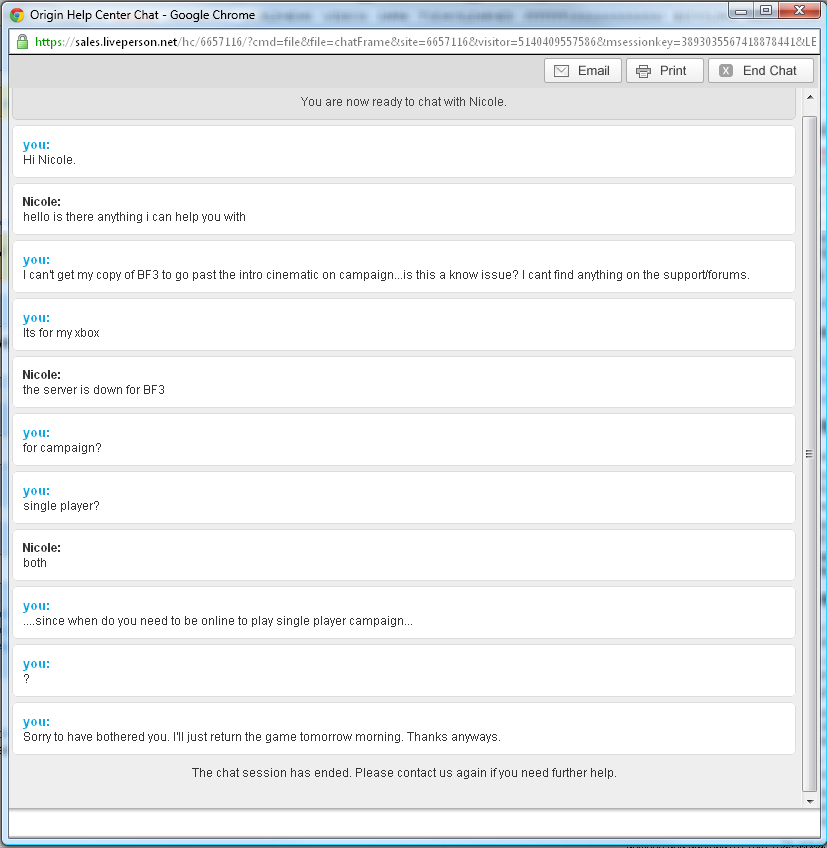 EA choose not to sell Battlefield 3 on steam, this is ridiculous, i have almost every other game on my steam account. Why would they do this? Its only harming themselves. I'm not going to install origin, and I'd rather not use D2D. EA isn't a company I go out of my way to support, either. So i wont be buying it.
Alos check out this great support they are giving out, very good EA games!
You have found one of our older posts.
Keep in mind that links might be broken and embedded content might have been removed.
In any case we hope you find this post enjoyable! Feel free to contact us if you notice any issues.
AutoBattlefieldcheckcompanyDraftea gamesgadgets newsgamesteam accountsupportwont
One Comment
Leave a comment