What windows .exe files sound like when interpreted as PCM data
Estimated reading time: 4 minute(s)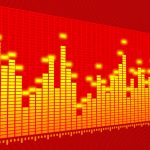 What does windows sound like? Quite a philosophical question maybe, but it's not impossible to find out. Here are some of the built in programs in Windows 7 interpreted as sound data. Some of them are amazing, some sound like dial up modems.. Anyway have a look!
Windows 7 x64 MS Paint EXE Interpereted as PCM Data by R2Bl3nd
Windows 7 x64 Explorer.exe Interpreted as PCM Data by 98PercentChimp
Windows 7 x64 XPS Viewer Interpreted as PCM Data by Emezeta
RTHDCPL.EXE Interpreted as PCM Data by amattix
Pretty cool right? Click more too see some remixes and leave a comment..
here are a few more, and on the bottom of the post is a remix of Paint.exe :D
Windows 7 x64 wordpad.exe Interpreted as PCM Data by opheleon
Utilman.exe interpreted as PCM data (Win7 x64) by Liqube '04
Xpsrchvw.exe interpreted as PCM data (Win7 x64) by Liqube '04
Windows 7 x64 – Bubbles Screensaver by user6316714
Dxdiag – Windows XP x32 by user6316714
Zare – Blue Screen of Death (electroacoustic) by Roger Zare
Remixes
Windows 7 x64 MS Paint EXE Interpereted as PCM Data (Breakcore Remix) by Chaos Nation
Windows 7 x64 MS Paint EXE (stAllio! remix) by stallio
Hope you enjoyed the sounds of windows, and that you still have your hearing left
dialdial up modemsexeLiqubelookms paintpcm dataphilosophical questionrthdcplstAllio
3 Comments
Leave a comment