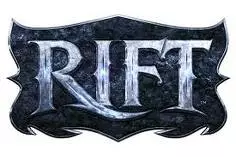 Rift™ Open Beta Event Scheduled to Start February 15th!
On February 15th Trion will lift the veil on their upcoming MMORPG Rift™ with a six-day open beta event, giving all would-be Defiants and Guardians the opportunity to preview the epic world of Telara before the game launches worldwide on March 1st. Servers are scheduled to be open from 7:00 AM PST on Tuesday, February 15th to 7:00 AM PST on Monday, February 21st, giving users a taste of Telara, including two playable factions, the first 42 levels of play, three PvP warfronts, and several zones and dungeons to explore.

Sign up now at www.riftgame.com/betasignup for a guaranteed spot in the "Telara the Merciless" beta event, and secure your spot in the Rift head start period (February 24-March 1) by pre-ordering the game now at http://www.riftgame.com/preorder.
If you haven´t tryed the game give it a last try and go to Rifts home site and make a acount and sign up for beta. I think this New MMO game is really nice i been playing the last 2 days for many hours and i can´t stop enjoy it.
the game reminds of the biggest MMO game WoW, i play Wow and i feel that its allways the same so i wanted to try out a new game and so i tried Rift.
If you think the graphic of WoW is nice then you would love this games graphics really much