3DS preorders start at gamestop in usa
Estimated reading time: 2 minute(s)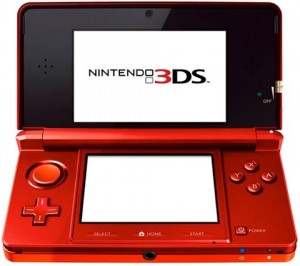 Starting this morning (in the us anyway), you can reserve a Nintendo 3DS by dropping a stack of change at any GameStop store. How high you'll have to pile the coin seems to depend on the location, as a New York employee wanted us to deposit $50, even as an Arizona store said we'd only need to bankroll a modest $25. Not that it much matters, as either way your money will go directly towards the as-yet-undetermined (likely $300) purchase price. Should your local GameStop fail to recognize the autostereoscopic handheld's impending availability, just kindly ask them to consult their computer, find the SKU field, and type in the magic numbers "020132." Then,  wait until March to claim your prize.
You have found one of our older posts.
Keep in mind that links might be broken and embedded content might have been removed.
In any case we hope you find this post enjoyable! Feel free to contact us if you notice any issues.
changecoincomputergadgetsgadgetzzgamestopgamestop storekrahbichlerlocationmagic numbersnintendostackstore