Multiple personalities? here's a phone for you!
Estimated reading time: 1 minute(s)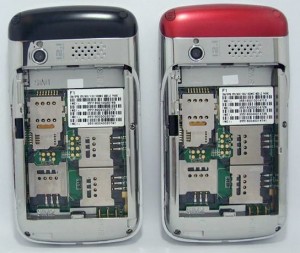 Basically everywhere in asia you can now get a phone wich actually has room for four SIM cards, and it also has a full QWERTY keyboard, 2.4-inch touchscreen, support for mobile TV, an FM radio tuner, Bluetooth module and what appears to be a 12.1 megapixel camera, pretty good for a price ranging from 50-200$
You have found one of our older posts.
Keep in mind that links might be broken and embedded content might have been removed.
In any case we hope you find this post enjoyable! Feel free to contact us if you notice any issues.
bluetooth modulefm radio tunerfull qwerty keyboardgadgetsgadgetzzkeyboardkrahbichlermodulemultiple personalitiesphonesupporttouchscreen supporttuner
One Comment
Leave a comment