Synergy, merges your computers to one
Estimated reading time: 2 minute(s)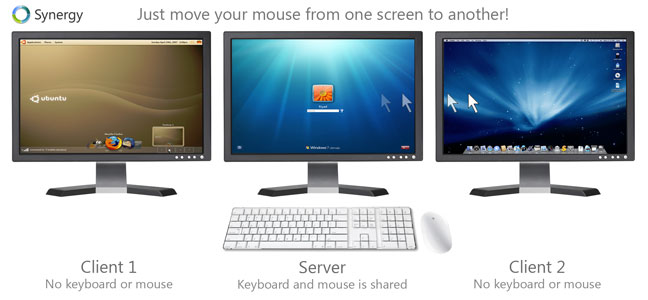 This is a really smart piece of software. Imagine, you have 3 computers. The one you usually use, your work/school computer and a third computer. Pretty annoying having 3 mose, 3keybords andso on on 1 desk. This makes you standard computer a server so you can use the same mouse 7 keyboard on multiple computers. best of all'? it's free and its open source. Meaning you doont have to pay anything for it and it will work on all windows, linux and mac OS'es.
You have found one of our older posts.
Keep in mind that links might be broken and embedded content might have been removed.
In any case we hope you find this post enjoyable! Feel free to contact us if you notice any issues.
andsocomputergadgetsgadgetzzkeyboardkrahbichlermousemultiple computersschool computersmart piecestandard computerSynergywindows linuxwork
6 Comments
Leave a comment