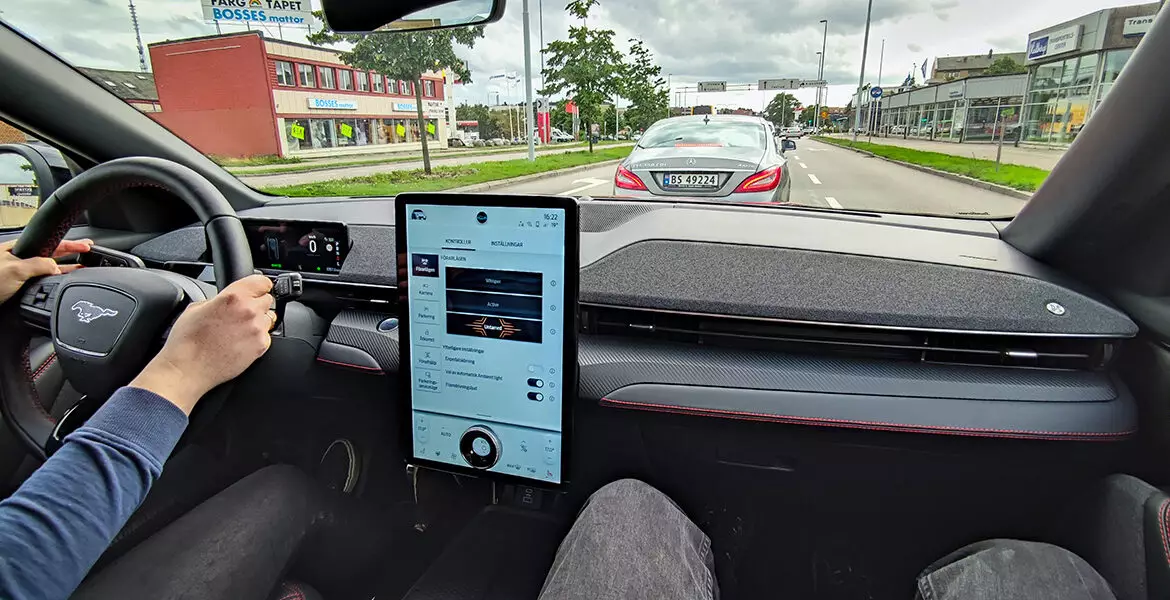 This year Ford announced a fully electric Mustang SUV. It has been hailed by testers as being "even better than a Tesla". But is it worth the hype? Let's find out..
---
The Ford Mustang Mach-E starts at $42,895 up to $ 59,900. The differences are rear wheel drive, four wheel drive and various ranges. Battery range varies from 230 miles to 305 miles or 300km to 490 km.
The base model has around 300 horsepower and the top model, the GT has 480. Note that the various models vary a bit depending on where you buy them. For now the GT model isn't available in Europe but will be launched sometime next year.
It's also worth noting that in most EU countries the Autopilot features are severely restricted to simple adaptive cruise control with automatic lane keeping. The thing behind the steering wheel that looks like a turned off screen is in fact a sensor system for the disabled autopilot system. Which means the system is installed for the future if governments start allowing such systems.
The one we tried was the top model for Sweden, AWD and 0-100km/h (0-60mph) in 3.7 seconds and around 300 horsepower.
It comes with three different driving modes, Whisper, Active and Untamed. The last one is the only worth using. And the really cool thing about it is that when you put it in untamed mode it features engine noise from the speakers. Unfortunately only on the inside of the car.
Most Mustang owners will agree that major part of owning a Mustang is being heard when you drive up. Still the sound gives the driver that feeling of power that most electric cars lack, but usually make up for with actual but silent power.
As far as sound from the outside is concerned it's a super silent electric car, just like the Tesla. You can't actually hear the electrical motor at all, which is actually common.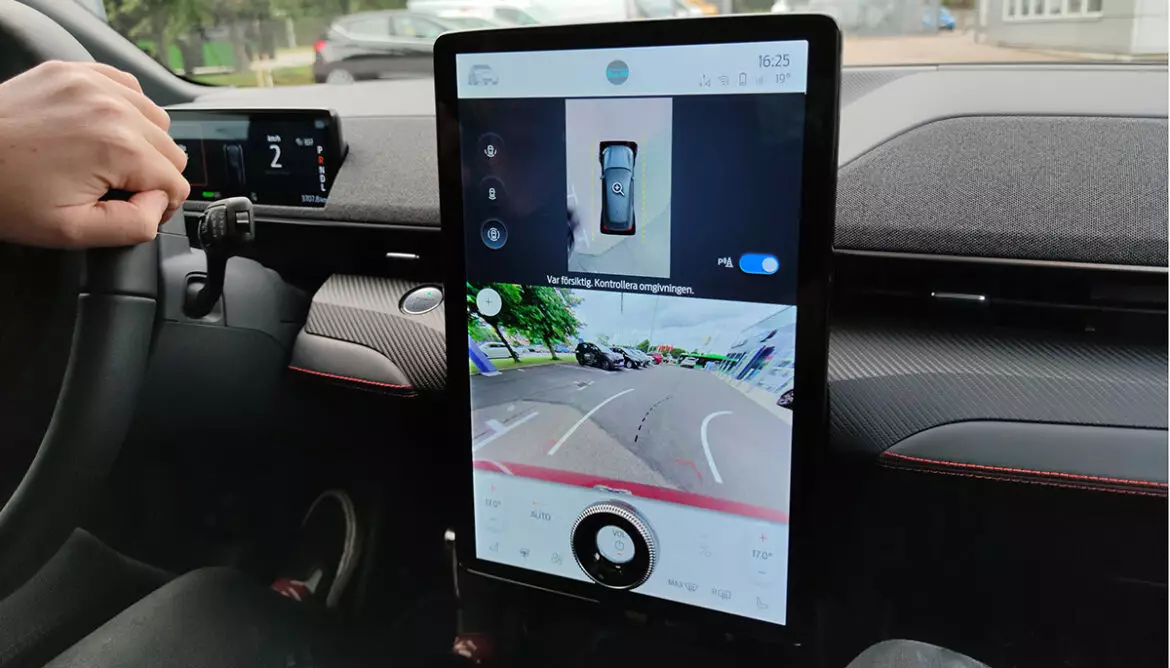 It has a beeping noise that's heard from the outside when you reverse. And also a 360 reverse camera system.

It's available in the above colors
---
All in all the only thing that justifies the price is the luxurious interior. Which does have truly high end feel.
But performance and tech wise this isn't even competition compared to a Tesla Model X.
The power is a real disappointment from a Mustang; even the Volvo XC40 electric at 408hp was way faster and more responsive. It does however feature the best looks of all three. So if that's your top priority I say go for it.
And finally a short test video from our drive:
Thanks to Beatrice Persson for helping out with filming and input during the test drive