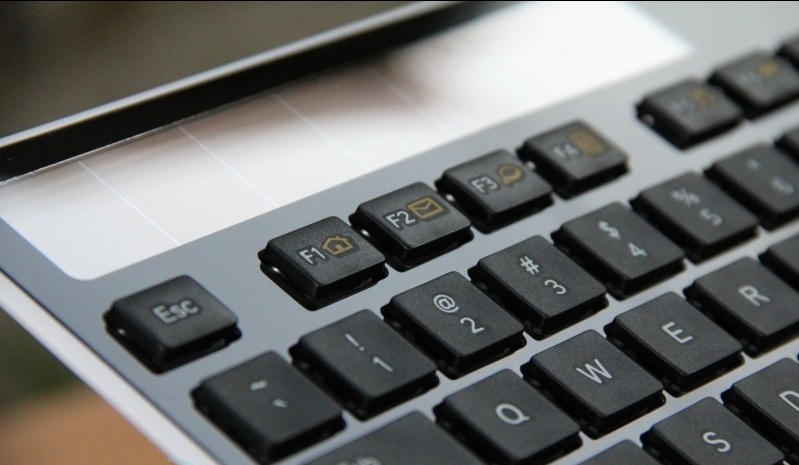 Whether you're a freelance writer, a novelist, or a content marketer, chances are writing plays a major role in your daily lifestyle. And while writing can feel like a fairly straightforward and independent process, there are some tools out there that make the writing process easier—and even a bit fun! Perhaps you want to build a website and spearhead a blog. Or maybe you're looking for a perfect gift for your writer friend or family member. Whatever the case, today's tech can help every writer achieve their goal. With that in mind, here are seven cool gadgets for the modern writer.
Have a look at some college essay examples.
IdeaPaint
Every writer relies on outlines and a planning process to create a visual map of what they'll include in their content. That's where IdeaPaint comes into play. IdeaPaint is a wall paint that will transform walls into giant dry eraseboards. Some of the most successful companies—from GoDaddy to Evernote—use IdeaPaint in their spaces. What's most unique about IdeaPaint is that it can cover any type of flat wall surface, regardless of color. With IdeaPaint Clear, you can apply a coat over any color and then write on the wall to your heart's desire.
Bluetooth Keyboard
Bluetooth keyboards can connect to your mobile devices to make it easier than ever to write on the road. If you have nomadic tendencies, a folding QWERTY keyboard will do wonders as you travel from place to place and write on the road. This allows you to create a quick one-stop working station wherever you go. There are a variety of different Bluetooth keyboards in a multitude of styles and capabilities, depending on what you're looking for.
Rockbook Erasable
Rocketbook is a sleek notebook that allows you to erase your pen-written content—and use this notebook forever. As you might imagine, these aren't just any normal pages. The Rocketbook paper is made of a special material that took several years to develop. Using an erasable pen, you can write in it like you would any normal notebook. However, if you've used up all your pages or simply want to start over, a moist cloth will erase pages within seconds. The RocketBook also has a complementary app that allows you to scan and upload your notebook pages to the cloud before you do any official erasing.
Echo Smart Pen
The Echo Smart Pen from LiveScribe is a smart pen with real-time writing and syncing capabilities. It uses handwriting recognition technology to turn your penmanship into digital words. You'll also be able to view your work in real time on your mobile device. The offline storage allows you to save 800 pages of writing, and the battery will last for up to eight continuous hours. Additionally, the app can also translate your writing into 40 different languages.
USB Microphone
Not only are modern writers taking advantage of handwriting recognition, but they're also benefiting from voice recognition software, too. And that's exactly what a USB microphone does: simply connect it to your computer, and speak into the device. Very quickly, you'll see your words transform into text on the page. Check out this buying guide for speech recognition microphones.
High-tech Backpack
A high-tech backpack is ideal for modern writers who travel or enjoy working outside of their homes. Whether you're traveling via campervan across the country or simply heading to a local coffee shop, a high-tech, connected backpack has everything you could possibly need. These smart backpacks typically come equipped with charging ports, are water resistant, are secure, and designed and optimized for laptop storage. Some backpacks are even more advanced, with built-in Bluetooth speakers and solar powered charging stations.

Smart Notebooks
Smart notebooks combines the classic feel of using a traditional pen and paper with the modern tools of the digital age. For example, with the Wacom Bamboo Slate, you write as you with with any normal notebook, and those pages are digitally scanned automatically—viewable in high-res files on your computer. This is also a great option if you tend to create visual maps and illustrations as you write.