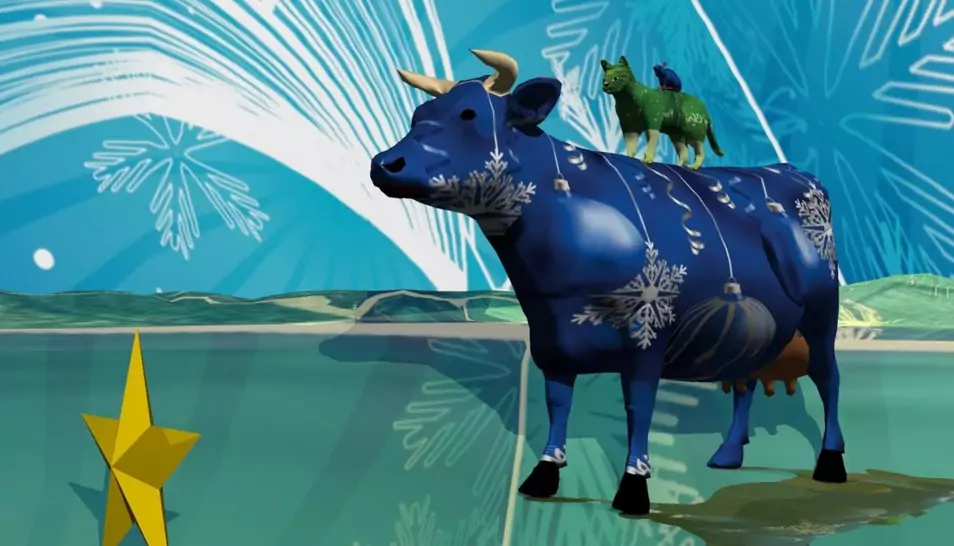 This app can turn (pretty much) whatever you write into a 3D scene. The results are pretty trippy, but it does actually seem to work pretty well.The technology is limited by the models it has and the vocabulary it understands. The above image is a 'rat on a cat on a Christmas cow'.

It's currently in a closed beta, and from the looks of it it's still quite early in development. But it could turn out to be quite awesome when it's finished.

For now it's a web app, but the creators are talking about iOS and Android versions.