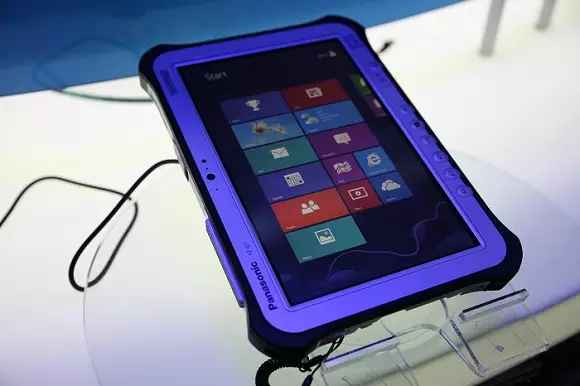 The Panasonic FZ-G1 is a rugged windows 8 tablet featuring an Intel i5 Processor and a lot more. This is infact the closest you can come to a real computer while still being an actual tablet.
What i can say from testing it is that it feels good in your hands. Its light, but not too light. It obviously looks rather bulky, being super rugged and all, but considering the awesome performance and being able to handle a 4 foot drop and being water resistant i think they managed to squeeze it all into a pretty thin case.
The OS is standard Windows 8, allover performance is good, and with a usb port you can plug in your mouse, keyboard or whatever. Which makes it great for work as well as fun.
Specifications