Starwars Bluray Advertising, something epic
Estimated reading time: 2 minute(s)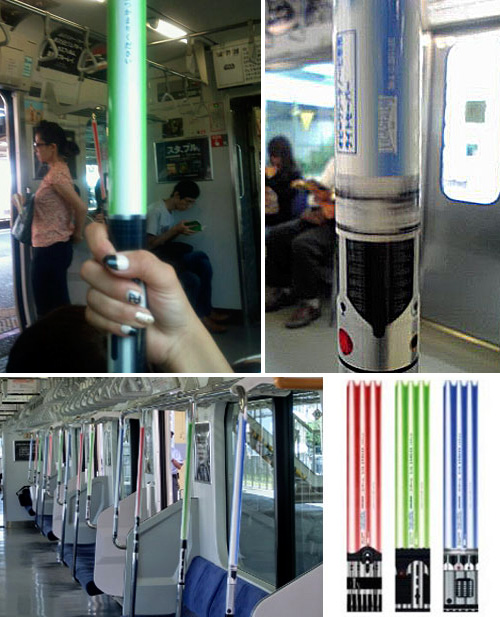 This is really cool, for the release of Starwars bluray saga Lucasarts is doing a really great campaing. This time turning the handles on the subways in tokyo into lightsabers! Click more to see a building turned into the worlds largest lightsaber!


Star Wars was being released on Blu-ray the 15th of september and to celebrate , Lucasfilm turned the 581 ft tall BT Tower into what is probably the largest lightsaber in our galaxy. The folks over at Pocket-lint managed to snap a few decent photos of it lit up, and I particularly like that someone dressed as Darth Vader probably had to spend the entire night posing for awkward forced perspective shots.
You have found one of our older posts.
Keep in mind that links might be broken and embedded content might have been removed.
In any case we hope you find this post enjoyable! Feel free to contact us if you notice any issues.
advertisingAutoBluraybt towerbuildingdarth vaderdecent photosDraftgadgets newslucasfilmpocket lintsagaStarwars