Sony's new NGP console
Estimated reading time: 2 minute(s)
This is the new psp, it's going to be called NGP. Features are along with many umd less game media, touch screen and touch surface on the back side. As well as a OLED screen with "high resolution". What's most astonishing though is it's chipset, sony says it will have at least the same performance as the ps3. Kind of great..  The new ui on the console will be called "Live Area" and will not as many thought be based on android.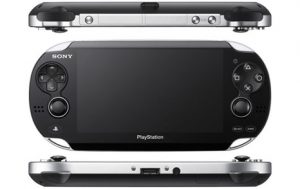 You have found one of our older posts.
Keep in mind that links might be broken and embedded content might have been removed.
In any case we hope you find this post enjoyable! Feel free to contact us if you notice any issues.
backgadgetsgadgetzzgame mediahigh resolutionkrahbichlerNGPOLEDoled screenscreensurfacetouch screenumd