Mysterious windows 7 tablet pops up
Estimated reading time: 2 minute(s)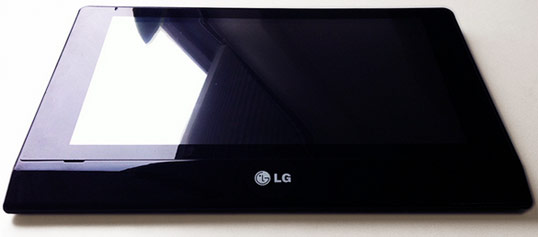 According to a filing that just popped up in the FCC's database, the H1000B tablet will eventually hit the US market with 802.11b/g/n WiFi, Bluetooth and a copy of Windows 7, and we're also hearing that an SD card reader is likely around the edges. The downward sloping front makes us wonder if this thing isn't cut out for some sort of dock, but it's not like a peripheral port is jumping out at us, either. Our bets are on a CES 2011.
You have found one of our older posts.
Keep in mind that links might be broken and embedded content might have been removed.
In any case we hope you find this post enjoyable! Feel free to contact us if you notice any issues.
802 11bBluetoothfccfilingfrontgadgetsgadgetzzkrahbichlerMysteriousperipheral portsd card readerwifi