Working USB sticks in brick walls? Awesome!!!
Estimated reading time: 2 minute(s)
Across New York, there are USB drives embedded in walls, buildings and curbs. The idea is to create an anonymous, offline file-sharing network in public space. The drives are completely public and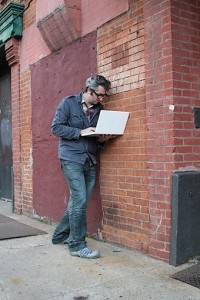 anyone can plug in to drop and download files.
It's part of an art project called "Dead Drops" by Aram Bartholl and I have to say, it's pretty awesomely creative. I mean, if I saw a USB stick stick out of a random wall, I'd be dying to know what's in there. I'd have to plug in. It'd also be interesting to see what people would anonymously share on the public drive,
You have found one of our older posts.
Keep in mind that links might be broken and embedded content might have been removed.
In any case we hope you find this post enjoyable! Feel free to contact us if you notice any issues.
artart projectbrickbrick wallsDropsgadgetsgadgetzzideapublic spaceusbusb drivesusb sticksusb sticks in walls new york
15 Comments
Leave a comment