TV B-Gone v2.0
Estimated reading time: 3 minute(s)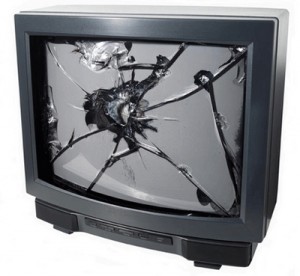 Recently a company named Adafruit released a new version of their popular TV-B-Gone kit. Built in cooperation with Mitch Altman, the inventor of the TV-B-Gone, the new kit sports four high power IR LEDs, two wide beam and two narrow beam. The four LEDs give the new TV-B-Gone increased range, with a maximum distance of over 150ft. One of the most impressive features of the kit is the fact that the new TV-B-Gone is universal and can now work in Europe and Asia in addition to the US. Users are able to select which region they want to use during the build process by soldering a resistor into the board at their region's corresponding spot as seen in the picture above. The new TV-B-Gone kit is now available in the Adafruit store for $19.95 plus shipping. Click here to read more!
You have found one of our older posts.
Keep in mind that links might be broken and embedded content might have been removed.
In any case we hope you find this post enjoyable! Feel free to contact us if you notice any issues.