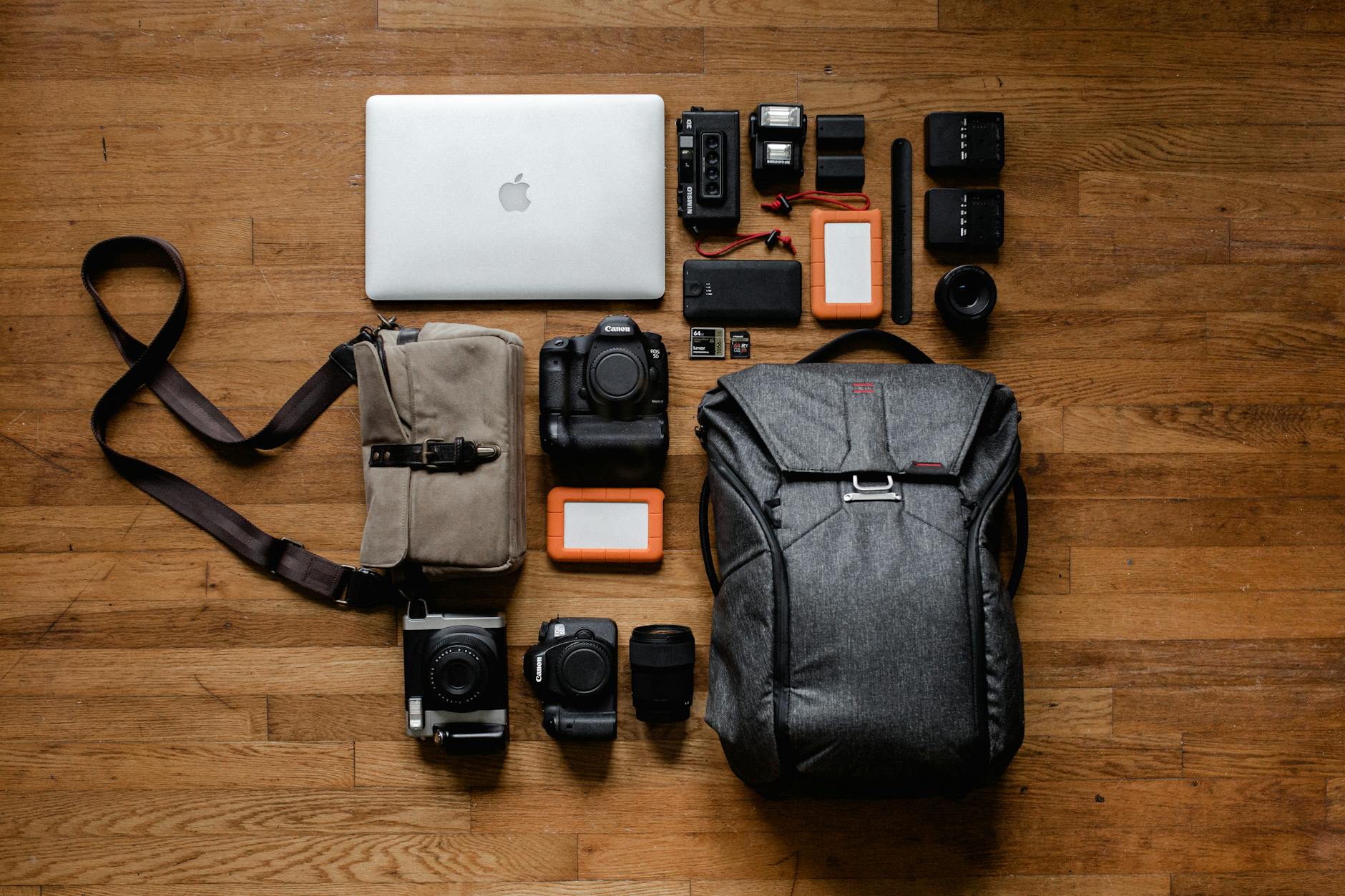 Are you always anxious and excited to see what's trending and new in the tech arena? You're not alone. Technology keeps us all on our toes, with our eyes fixated on the trend radar rolling out exciting innovations. There's no denying that tech gadgets have added undeniable convenience and luxury to our lives.
However, this roundup isn't dedicated to the utility of typical household gadgets, like vacuum cleaners, air fryers, and smartphone-enabled toasters. Instead, we will take a look at innovations designed purely for entertainment, recreation, and relaxation.
Keep reading to explore new gadgets designed to make recreational activities more fun and immersive.
1. Fitness Tracker
Are you an avid runner? Or perhaps, you like to head outdoors and explore the abundance of nature trails in your area? A fitness tracker is an ultimate companion to make your outdoor recreations productive, healthy, and beneficial. You can invest in a wearable fitness tracking device, preferably a smartwatch with a tasteful appearance and innovative functions.
A fitness tracking watch will examine your health metrics and heart rate while you pump it up at the gym. You can also track your steps, agility, stamina improvements, and other metrics to enhance your performance. Amazingly, it also makes smartphone usage effortless, allowing you to enjoy your favorite music without breaking the rhythm.
2. Paranormal Frequency Detector
Do you have a habit of making nocturnal raids to the neighborly haunted property, determined to catch the notorious ghost? Paranormal investigations are not a child's play. Even if you don't believe in demonic activity, you will need solid evidence to establish your claims. Investing in an spiritshack EMF meter will help you capture and validate ghostly presence using electromagnetic frequencies.
You see, this device helps measure the fluctuations in electromagnetic fields. Paranormal experts believe that the presence of ghosts and spirits causes changes in EMF fields and even temperatures. Naturally, measuring and observing these fluctuations can help you identify ghostly dens and track their presence.
Most professionals don't begin their nocturnal ghost hunts without electromagnetic and temperature-reading tools. Many ghosthunters with psychic abilities use these tools to communicate with ghosts and demons. The meter serves as a trigger that spirits use to respond to questions and communicate through signals.
3. Smart Projector
In 2021, every gadget and invention has a smart alternative that offers speedy connectivity and enhanced utility. Do you enjoy hosting fun movie nights in your backyard? So many youngsters and families enjoy the old-world charm of projectors and watching movies in the open air.
Overpopulated cinemas deny the intimate and breezy cinematic experience of setting up a projector under the stars. However, we all detest the hassle of hooking up tens of cables and plugs, and of course, the complicated operation. Not anymore!
Modern-day projects, such as the Hachi Infinite M1 projector, allow superior utility. These innovations come with Android tablet systems and smartphone-enabled functionality. These touchscreen devices work just like a tablet, and there are no wires whatsoever. Do you know what we love the most? These Android projects allow app downloads, such as Hulu and Netflix to support your open-air binge-watching bucket lists.
4. Smart TV
The market of smart TVs is more extensive, broader, and more complicated the ever. However, a smart TV is the ultimate upgrade to enhance your home entertainment system and enjoy ultimate luxury. This investment can work wonders at transforming your life quality, allowing you to relax and unwind at home.
Imagine watching your favorite TV shows and action-packed flicks on a much bigger, refined, and high-definition screen. If picture quality matters the most and you can afford extravagance, an OLED is your best bet. The smart TV market is ever-growing with newer technologies, such as HRD, 4K, QLED, Ultra HD, and HDMI 2.1.
Each technology comes with a complimentary price tag, and you can easily find the perfect pick for your budget. We believe that 4K, Ultra HD, and QLED are terrific choices to support a spectacular TV viewing experience. However, it's wise to check out various models to find which one aligns best with your streaming or gaming preferences.
Nothing beats a good movie time for your leisure activity cravings.
5. Mirrorless Digital Camera
Are you an avid travel photographer who likes to capture the beauty of nature and the diversity of cultures? Most travelers and photographers enjoy blogging and sharing their content with the world. If that's you, a mirrorless digital camera is a worthy investment to harness your craft and perfect your talents.
It packs up a series of dynamic specifications to power your photography endeavors with superior resolution. Mirrorless cameras are much convenient to use than DSLR, and they offer straightforward utility. For instance, the Sony Alpha 7C digital camera is a popular mirrorless variant making waves for its image quality and versatility.
6. Exercise Bike
Do you enjoy burning calories while working in your home office or catching up with coursework? An exercise bike is a terrific investment to bust off stress and enjoy an influx of feel-good endorphins surging through your mind.
Have you ever heard of the Carol exercise bike? Its makers made an ambitious claim that 26 minutes on their bike are enough to stay fit and healthy. You see, these bikes combine high-intensity cardio with an algorithm tailored to your fitness level. The algorithm adapts to your body needs and stamina to create a result-oriented cardio regime. Isn't that incredible?
Imagine not having to slave away at the gym for hours, struggling to burn yesterday's cheeseburger and that mid-morning burrito. What's more, these bikes allow you to connect with Apple Fitness+ and sign up for interactive classes and training programs.
Conclusion
There's an exciting world of gadgets out there, from smartphones and smart TVs to vibrating jeans and ice cream rotating tools. We firmly believe that any and every investment we make must support our life quality and preferences. We advise you to make wise and versatile investments that you can value and cherish for years to come. However, an OLED TV and home entertainment system are splendid for a cinema-like experience to enjoy some family time.