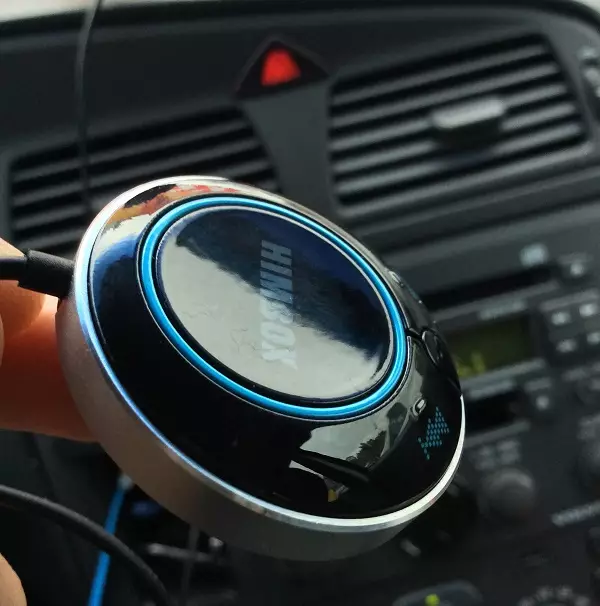 The Himbox HB01 is a Bluetooth handsfree for use in cars. At first glance it doesn't look that special, but after trying it out I'm very pleased and I'm definitely going to stick with it.

It features backwards compatible bluetooth 4.0, a noise canceling microphone, a button for answering calls, siri and pause play music, as well as next and previous song.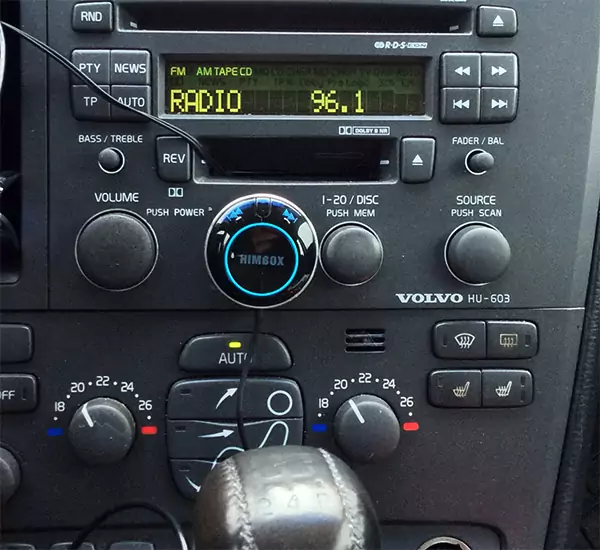 As a hands-free it performs as advertised. When taking calls while driving people can hear me much more clearly than using the built in microphone of the iPhone 5s. It auto connects as soon as you start your car, and I haven't had any problems with that feature. The big button in the middle makes it easy to take calls without taking your eyes off the road. It also conveniently calls back the last outgoing call when control button is quickly pressed twice.
You attach the handsfree with a magnetic base, so you can easily remove it and put it back. It's powered by the included dual USB port charger (which also has a fast charging 2A port).
But the feature that I like and use the most is that it can be used to play music wirelessly. You connect the handsfree to your cars AUX input, and with the auto connect feature it makes playing music from your phone way easier.
The sound quality is great, personally I don't hear any difference or delay compared to plugging my phone directly into the AUX port. (Well not exactly aux port, I use a tape to 3.5mm converter because my car stereo is almost as old as me)
You could also use it to make your home stereo bluetooth compatible.
The HB01 is currently on sale for $29.99 on Amazon, compared to $69.99.