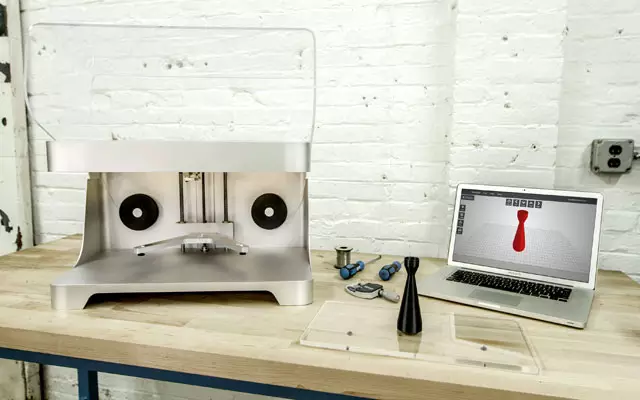 3D printers are evolving ridiculously fast, and here's the next step, a 3D printer that prints in carbon fiber. The best thing is that It's only going to cost $5000, which is comparable to regular 3D printers on the market.
The desktop printer is also capable of printing in fiberglass, nylon, and the thermoplastic PLA, as well as a composite of these materials with layers of carbon fiber added for strength.

The main advantage of the Mark One: It can print parts 20 times stiffer and five times stronger than ABS, according to the company. It even has a higher strength-to-weight ratio than CNC-machined aluminum. The racecar wing supports, for example, are printed with a nylon outershell and honeycomb structure, with a carbon fiber reinforced core. Mark says that he imagines this machine is for anybody who wants to print in a material as strong as aluminum. Beyond racecars, it could be useful to industries like prosthetics.
The MarkForged Mark One will be up for pre-order starting in February. You can sign up for notifications at the company's website. Units will start shipping in the second half of 2014.