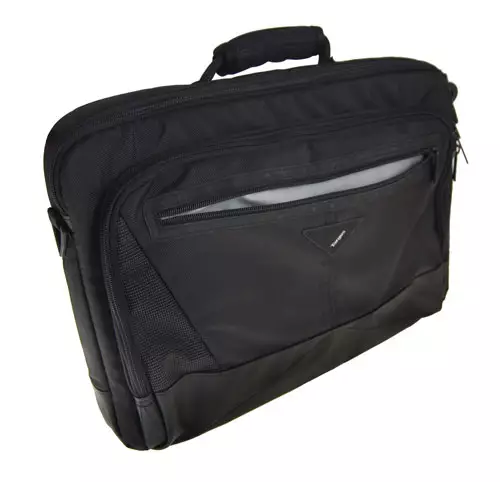 Since this website called Gearzap were nice enough to send me a laptop bag I'll be making a review of it. Its a laptop bag from Targus, which can hold up to 18″ laptops.
I have been trying it for a few weeks, and so far its great. The material is very nice and of high quality, feels very sturdy. It fits many things, it has one big compartment and two smaller pockets. The middle pocket has pen holders, a place to put your ID and even a phone pocket. Which is very good.
Its slightly padded too, so it will protect your laptop very well. Its a lot more shockproof than you initially think. And rain is hardly any problem either as long as you close the zippers.
Otherwise, the handle and neckstrap are both very comfortable. The bag is fairly small and light considering how much you can put in there.
Even after using it for a while it looks brand new, I am very pleased with it. I've used many laptop bags before this, and this is clearly one of the best. And for only 30$ that's a pretty good deal. So check it out!
Here are some pictures of it.