Now I will show you how you can make your very own (hacked) iphone app, using zero code, and without a developers certificate!
I've been looking for a way to make iphone apps for so long now. Objective C is so damned hard for a beginner, and you just can't learn it in a week. So meanwhile learning how to develop for real this guide will help you make some pretty awesome apps!
What you will need for this:
Adobe flash, cs5 or higher  
This file  (your developer certificate)
This file (your app verification file)
Creativity, and some slight experience with Flash!
Jailbroken iphone or ipad (with appsync)
These are modified dev certificates, so you won't be able to publish these apps on the appstore. And you'll need a jailbroken iphone (with appsync or similar) to sync the apps via itunes.

Now you should be ready to go, got any good ideas? Here is what you do: Make a new flash document, now you should see this. Select Air for Iphone.
Now this will be in Actionscript 3. A few AS2 things will work, but i suggest going fully AS3.  (if you have to do it in actionscript 2, do a small app and try to upload the swf file here)
Now you just do your game/app/video. when you have done something small. We are going to test it out on your iphone. (remember, you need a jailbroken iphone, with appsync from cydia)
.
First you need to tailor your app a little, choose a funky icon etc etc. So you click File>Air for IOS settings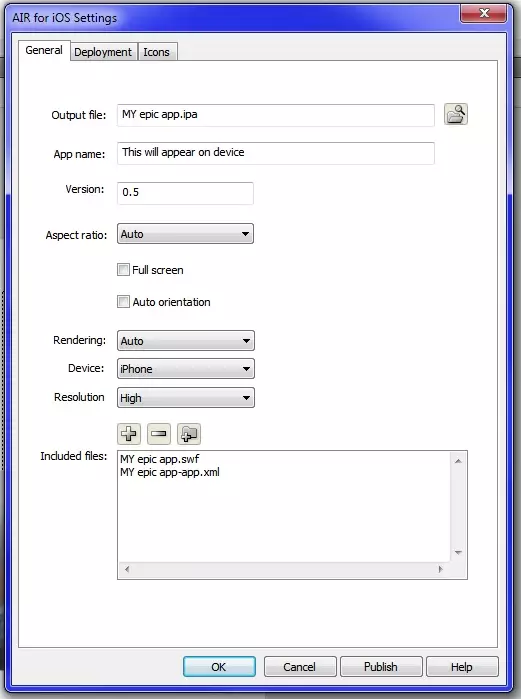 Well there copy these settings, or chose appropriate ones that work with your app!
Now to publish you .ipa file. Go to the properties tab on your right sidebar. Choose publisher settings!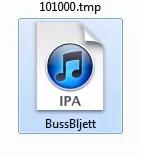 Now you should have a .ipa file somewhere on your computer. Double click it and itunes will import it. Then you just sync your jailbroken iphone, voila YOU ARE A DEVELOPER!! Enjoy.