Apple Mac OSX Lion 10.7 is now available from the Mac's App store
Estimated reading time: 1 minute(s)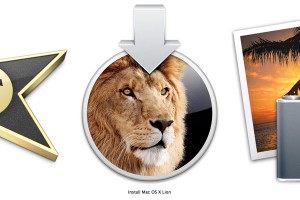 Apple has finally released their new version of Mac os X, while developers have had acces to it for some time already the public can now get it for a small sum. You can get it from the Mac Appstore as an installer package. Later on Apple will also begin selling thumb drives with the operating system on it for 69$.
You have found one of our older posts.
Keep in mind that links might be broken and embedded content might have been removed.
In any case we hope you find this post enjoyable! Feel free to contact us if you notice any issues.
appapple maclionmac os xmac osxos xstoresystemthumb drivestime
5 Comments
Leave a comment