Iphone 4 from Verizon teardown
Estimated reading time: 3 minute(s)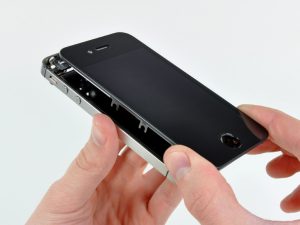 Verizon iPhone comes with a Qualcomm "Gobi" MDM6600 wireless chip, which supports both GSM and CDMA. The Qualcomm MDM6600 chip supports HSPA+ data rates of up to 14.4 Mbps as well as CDMA2000 1xEV-DO Rev. A/Rev. B.
The location and design of the RF components such as EMI (electromagnetic interference) shields, connector locations including board layout has been changed compared to the GSM iPhone 4.
Apple has redesigned the vibrator and has moved it to the bottom left corner instead of top right section of the phone.
It's not clear why Apple did not launch a single model supporting both GSM and CDMA networks. iFixit's CEO Kyle Wiens speculates:
It may be that it was easier to design antennas for a CDMA-only phone—this phone supports two cellular frequency bands, while Apple supports five bands in the GSM version. But this is a sign that Apple may be considering unifying the CDMA and GSM iPhones in the future.
You have found one of our older posts.
Keep in mind that links might be broken and embedded content might have been removed.
In any case we hope you find this post enjoyable! Feel free to contact us if you notice any issues.
cellular frequencychipconnector locationselectromagnetic interferenceGobiiphoneslocationphonerf componentsVerizon
One Comment
Leave a comment