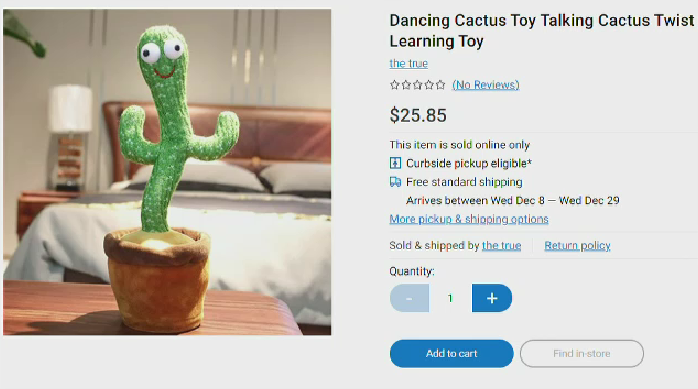 This is a hilarious one. This toy cactus has been pulled from stores including Walmart for singing in Polish about doing cocaine. The educational toy was supposed to teach children new languages by singing in different languages. I imagine this happened because the manufacturer just picked out random songs.
"It's about taking five grams of cocaine and being alone …"
Now I don't know about you, but I for one definitely want one of these! 😂
The song is by Polish Rapper Cypis, who was apparently unaware that his song was used by the Chinese manufacturer.
Cypis has said he plans to take legal action against the Chinese company for using his song without permission.
"These items are sold by a third-party seller on our marketplace website. We are removing the items while we look into this complaint further," a Walmart spokesperson told CTV News Toronto.
The song in question is featured at the end our video. And it's quite good too, no doubt something I would show my kids ;)
If you prefer video content make sure to subscribe to our Youtube Channel