Google earth, adds layer under the sea
Estimated reading time: 2 minute(s)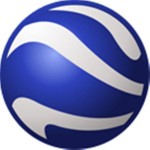 Google has released its new version of google earth, this time..  under the sea.
The enhanced Google Earth, available for download at earth.google.com, offers everything from photographs and videos of sea life to models of shipwrecks to water temperature data collected from buoys. Dozens of partners – including the National Geographic Society, the National Oceanographic and Atmospheric Administration and the Scripps Oceanographic Institution – contributed information to the project, which is aimed at fostering learning, promoting conservation and, no doubt, increasing Google's popularity.
Google also decided to add an under sea streetview layer, it's really cool. Check it out
You have found one of our older posts.
Keep in mind that links might be broken and embedded content might have been removed.
In any case we hope you find this post enjoyable! Feel free to contact us if you notice any issues.
comearth googleeverythinggadgetsgadgets newsgadgetzzGeographicgooglegoogle earthkrahbichlerlayernational geographic societynational oceanographic and atmospheric administrationScrippsScripps Oceanographic InstitutionSocietyStreetViewwater temperature data
2 Comments
Leave a comment